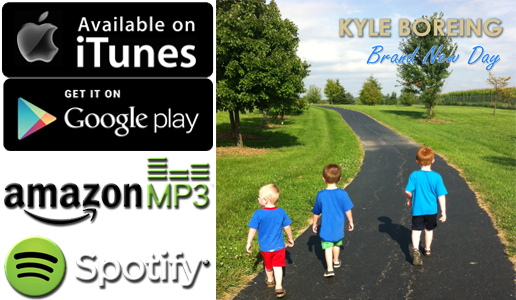 My current solo project, Brand New Day, is available at the link below or at all major digital music retailers!
Click to Order
Blaidecton Enterprises
Check back soon for more information about my multimedia publishing house….
Be sure to check out
Faith Fellowship Church
(where I am the worship leader). If you are in the Cincinnati area and are looking for a church home (or just a place to visit), we'd love to see you there!
Aside from music, I am also a writer! You can check out my reviews, commentaries, and various ramblings as a part of the industry-recognized and respected
MusicScribe
.
On this day seven years ago, two families gathered together at a lodge tucked away in a military base, watching as two kids said, "I do," to each other. Well, technically, I think we said, "I will." I don't know why everyone makes a bit... read more
Well, that escalated quickly. In today's world of instant global communication, it seems that we are seeing much more violence and rebellion now than ever before. Kids are bringing guns to school (and using them) simply to get attention. Criminals are tempting... read more